Architectural Steel Fabrications
Steel is the preferred medium for today's architects builders and construction professionals with good reason: no other construction material matches steel for its flexibility, design potential and durability.
Over the last 30 years, our architectural steel solutions have helped define some of Sydney's most unique houses. From cantilevered designs to dramatic profiles to solving 'impossible' construction challenges, architectural steel and design is a must for the modern home.
We work directly with architects, designers, architects and engineers to turn concepts into reality. Working with Marco Steel is about much more than a quality result. You'll quickly understand why our clients love us for our communication, service and reliability.
To take the first step in creating a architectural steel solution for your Sydney home, contact us today for for an obligation free consultation.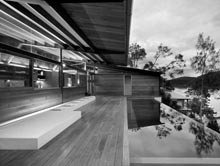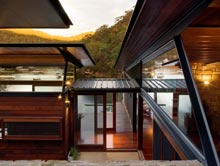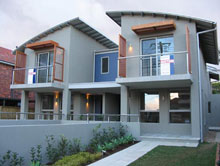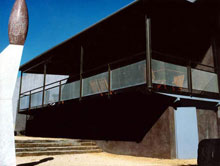 Architectural Steel Solutions for a range of applications
Regardless of your concept or construction challenge, Marco Steel can tailor an architectural steel solution to meet your exacting specifications.
Applications for architectural steel include:
Balconies
Cantilevered homes and foundations
Unique roof lines
Contact Marco Steel For architectural steel solutions in Sydney
Marco Steel has built a name and reputation for delivering exceptional Structural Steel, Stainless Steel and Aluminium services to the Sydney market. We specialise in creating steel solutions for a wide range of applications including home renovations, staircases, custom fabrication and architectural steel designs.
We provide our leading steel fabrication and supply services to architects, builders and associated trades throughout Sydney. With a focus on attention to detail, quality and compelling value, trust Marco Steel with your next project.
For a free quote on all new projects and expert advice, call Sydney's leading structural steel fabrication and stainless steel fabrication specialists. Contact us today or send us an online enquiry.