Steel Home Frames
Structural steel is the most flexible, durable and best value construction medium available for modern homes today.
A design based around a steel home frame designed, fabricated and installed by Marco Steel opens up a world of creative possibilities for your home including architectural design, glass walls and cantilevered construction.
Our in-house design and engineering team works directly with architects, builders and construction professionals to design steel home frames that are much more than quality solutions: we have helped creative some of Sydney's most distinctive homes.
For a free initial consultation and expert advice, email us your plans or contact us.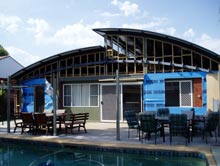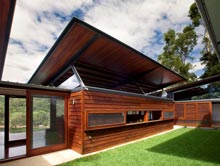 More than just Steel Home Frames: Our Home Renovations Services
In addition to our exceptional steel home frame solutions, we also offer a wide range of stainless steel supply and fabrication services suitable for any residential application.
Learn more about our stainless steel supply and fabrication services for Sydney home renovations by following these links:
Contact us for steel home frames and structural steel fabrication
Marco Steel has built a name and reputation for delivering exceptional Structural Steel, Stainless Steel & Aluminium Fabrications services to the Sydney market. We specialise in creating steel solutions for a wide range of applications including home renovations, staircases, custom fabrication and architectural steel designs.
We provide our leading steel fabrication and supply services to architects, builders and associated trades throughout Sydney. With a focus on attention to detail, quality and compelling value, trust Marco Steel with your next project.
For a free quote on all new projects and expert advice, call Sydney's leading structural steel fabrication and stainless steel fabrication specialists. Contact us today or send us an online enquiry.