Structural Steel Services
Marco Steel has specialised in delivering custom structural steel solutions for residential applications for over 30 years.
We combine innovative approaches, quality materials and modern design to tailor a range of structural steel solutions including steel beams columns and rafters, steel home frames and steel pergolas to meet all of your exacting requirements.
Whether we work directly with your architect, engineer or builder, or our inhouse design and engineering team turns your ideas into reality, you are guaranteed the same level of quality, service and value for money that we have built our name upon.
Discuss your structural steel requirements with one of our experts today. Contact us or send us an online enquiry.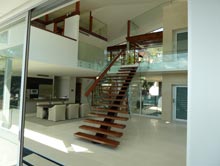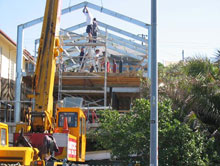 Structural Steel Services For a Range of Applications
From complete homes to small renovations, Marco Steel can deliver a structural steel solution to meet your needs, budget and specifications.
Contact Marco Steel For Your Sydney Structural Steel Needs
Marco Steel has built a name and reputation for delivering exceptional Structural Steel, Stainless Steel and Aluminium services to the Sydney market. We specialise in creating steel solutions for a wide range of applications including home renovations, staircases, custom fabrication and architectural steel designs.
We provide our leading steel fabrication and supply services to architects, builders and associated trades throughout Sydney. With a focus on attention to detail, quality and compelling value, trust Marco Steel with your next project.
For a free quote on all new projects and expert advice, call Sydney's leading structural steel fabrication and stainless steel fabrication specialists. Contact us today or send us an online enquiry.