About Marco Steel
Structural Steel, Stainless Steel & Aluminium Fabrications
With over 30 years of experience servicing the building and design trades in Sydney with premier structural steel and stainless steel fabrications services, Marco Steel has cemented its position as Sydney's leading steel supply and fabrication company.
Marco Steel is managed and directed by Rob Coote, one of Sydney's most recognised industry professionals. Rob personally oversees the Marco Steel team to ensure that the very highest standards of quality, innovation and professionalism are upheld at all times.
We work closely with builders, designers and architects to create steel and stainless steel solutions that don't just meet requirements -- they exceed them. Over the last 30 years we have provided our services to some of Sydney's most prestigious addresses, including delivering exceptional quality steel solutions for the homes of a number of A-list celebrities. As well as providing our trademark customer service, maintaining our clients' privacy is of our utmost concern.
As well as supplying, manufacturing and installing all types of structural and stainless steel solutions, we also offer our services in tailoring and CAD drafting all architectural and engineering plans and blueprints.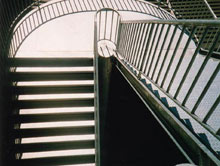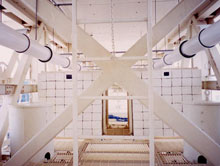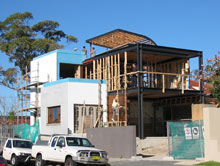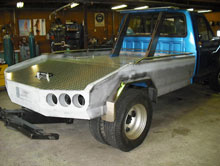 A wide range of Structural Steel, Stainless Steel & Aluminium Fabrications services
Specialising in servicing Sydney's domestic market, Marco Steel provides a complete range of structural steel and stainless steel fabrication services for a diverse spectrum of applications.
Our steel solutions include:
As well as our leading residential steel supply and fabrication services, we also specialise in custom steel projects including sculpture, custom automotive metal work and bespoke metal fabrication.
Contact Marco Steel For Your Sydney Structural Steel, Stainless steel & Aluminium Fabrications
Marco Steel has built a name and reputation for delivering exceptional Structural Steel, Stainless Steel & Aluminium Fabrications services to the Sydney market. We specialise in creating steel solutions for a wide range of applications including home renovations, staircases, custom fabrication and architectural steel designs.
We provide our leading steel fabrication and supply services to architects, builders and associated trades throughout Sydney. With a focus on attention to detail, quality and compelling value, trust Marco Steel with your next project.
For a free quote on all new projects and expert advice, call Sydney's leading structural steel fabrication and stainless steel fabrication specialists. Contact us today or send us an online enquiry.